Spring Product Updates 🌺 | Jan-Mar 2023

Almost without realizing it, we have completed the first quarter of the year; it has gone by in less time than you can send a parallel! 😉
In this article, we'll catch you up on the main news from the past few months. We'll go over the different ways to analyze the metrics of your processes in Parallel, introduce a new category for your templates, announce a long-awaited new integration, and highlight several interesting improvements. We'll tell you all about it!
Optimize your processes with metrics reports
One of our objectives this quarter has been to improve your process reports to provide you with metrics that allow you to track results and optimize your processes.
These are the 3 new features of this quarter that the analysts working in Parallel already have:
📊 General Report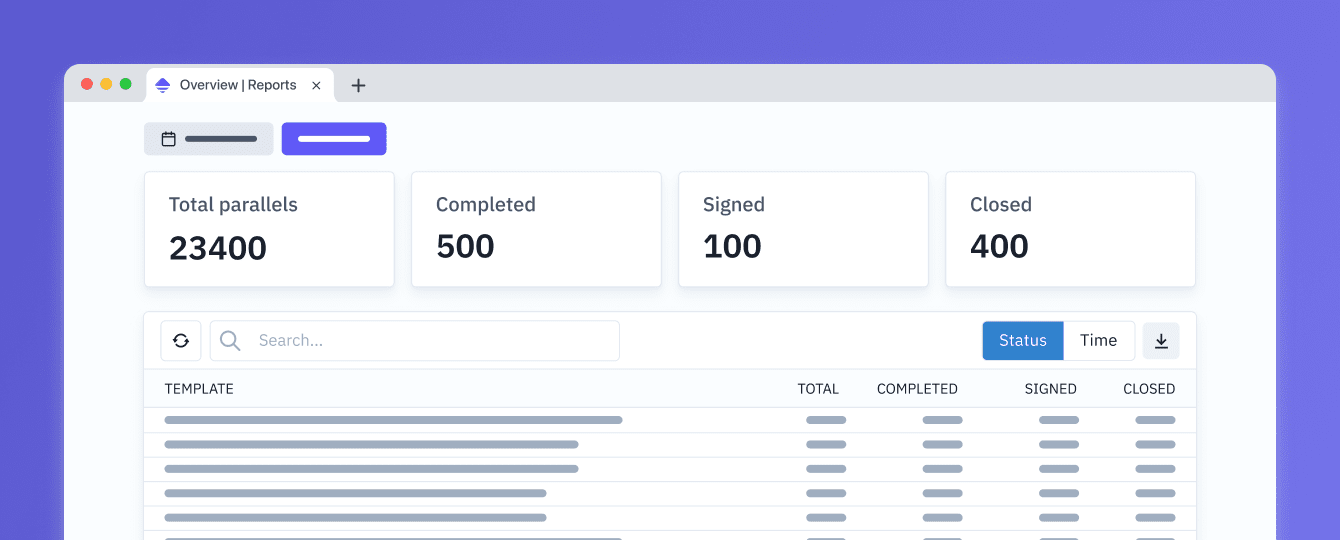 It provides you with the results of all the templates in your organization and the time spent on each process.
How can these metrics help me?
Estimate the volume of parallels in your organization.
Compare ongoing, completed, and closed processes for each template.
Know the average amount of time spent on each process.
Export everything to work with the data you need.
Filter by date to see the trend over time and compare different periods
🌪 Conversion Funnel
The conversion funnel or funnel reflects how many people drop out at each stage and finally how many convert from those to whom you send the parallel.
⏳ Time statistics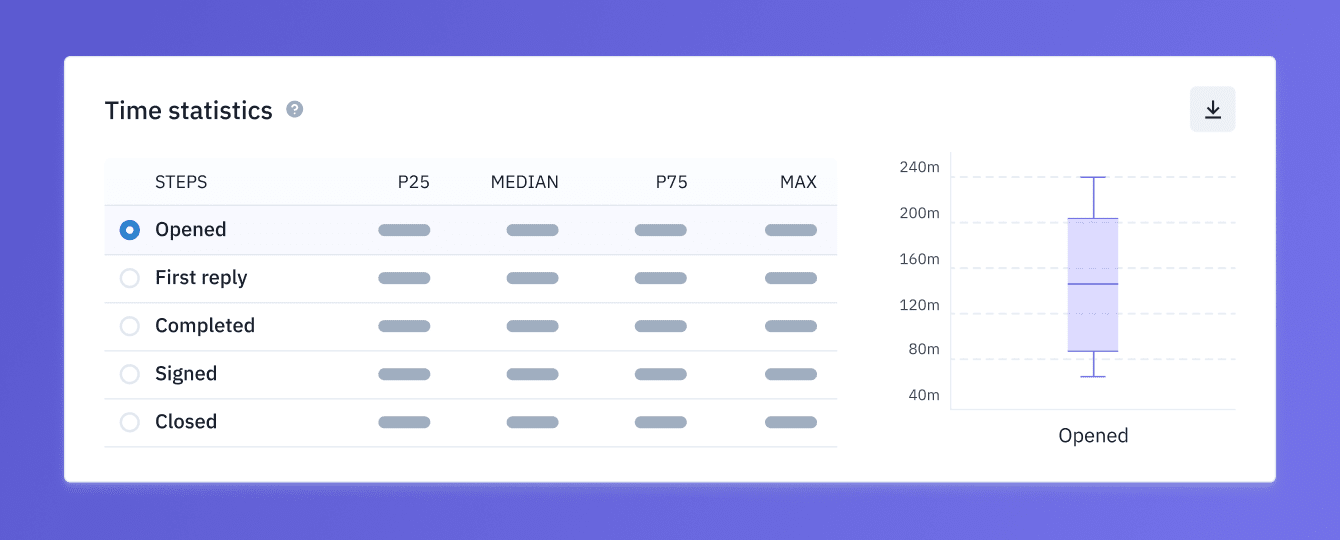 In the following report, you will see a table with the time spent in each step of the process.
How can those amounts of time help me?
You will get the average time your customers spend at each step. For example, the time it takes them to fill the first field from the moment they open the parallel. Or how long it takes them to complete all the information.
Identify optimization opportunities.
Compare different periods with the date filter to see if the changes you made to your templates are providing good results.
Docusign Integration 🖌

Spring is the best season to come together. We are glad to announce our best match of the season: the integration with the digital signature provider DocuSign!
As you may already know, we already offer the Signaturit provider, but with this integration, we expand your options so you can digitally sign your documents generated through Parallel with a frictionless and secure experience, both for you and your customers.
If you are looking to change your electronic signature provider, or you already have an account with them, you can reach out to support@onparallel.com and we will help you set up your account.
New Date and time field 📅 🕒

Another great new feature this quarter is a new field for your templates that allows you to collect dates and times in a single section.
Now your recipients can answer in one step instead of two, saving them time and hassle. Plus, you won't have to worry about proper formatting or time zone mix-ups, as our smart field will take care of all that for you. Managing your responses has never been easier!
Label improvements 🏷
Last but not least, we have some exciting news about our tags, one of the most popular management options in Parallel, which allows you to categorize your processes in any way you choose.
First and foremost, we have improved our tag filter to allow for OR logic, giving you greater flexibility in finding the exact result you need. Whether you need to check all filters (AND) or just one of them (OR), the new filter will help you locate your parallels and customize your view in seconds.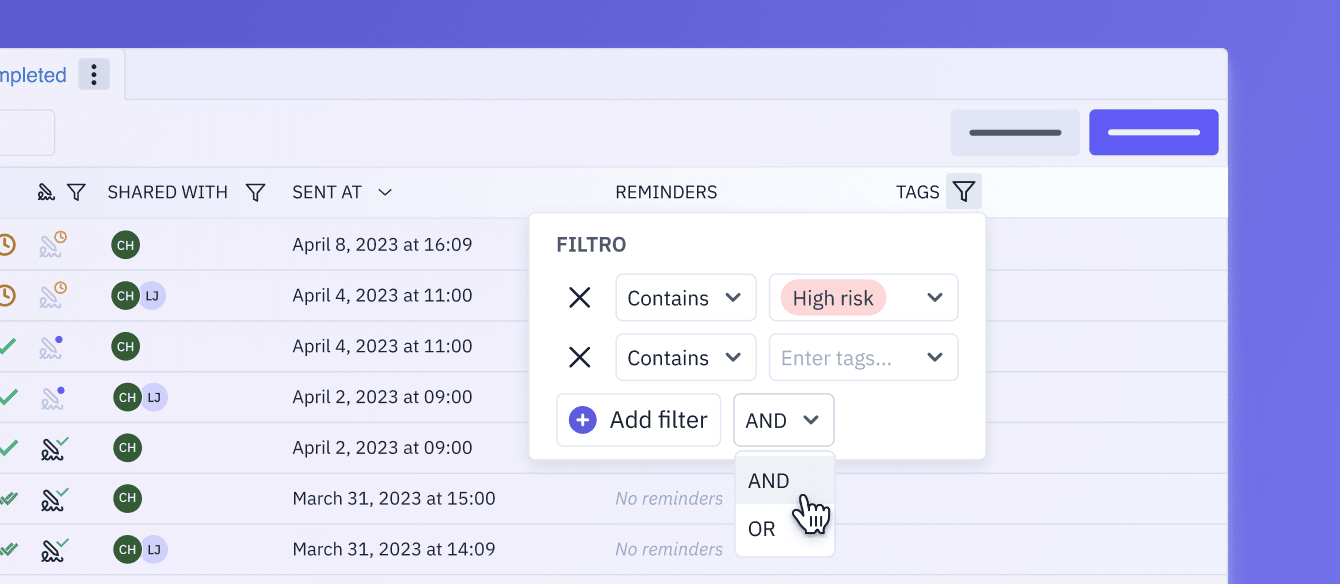 ---
If you have made it this far and still do not have a Parallel account, now is the time! If you are looking to streamline your processes but do not know where to start, please feel free to contact us and we will be more than happy to assist you personally!
---