Parallel news
The fast and effective way to organize and rename your files
How can I download and rename multiple attachments at once? You can do it in one click with Parallel. Just click "Download all" and Parallel will create a ZIP file automatically. It's time-saving and ideal for professionals who work with a large number of documents from their clients.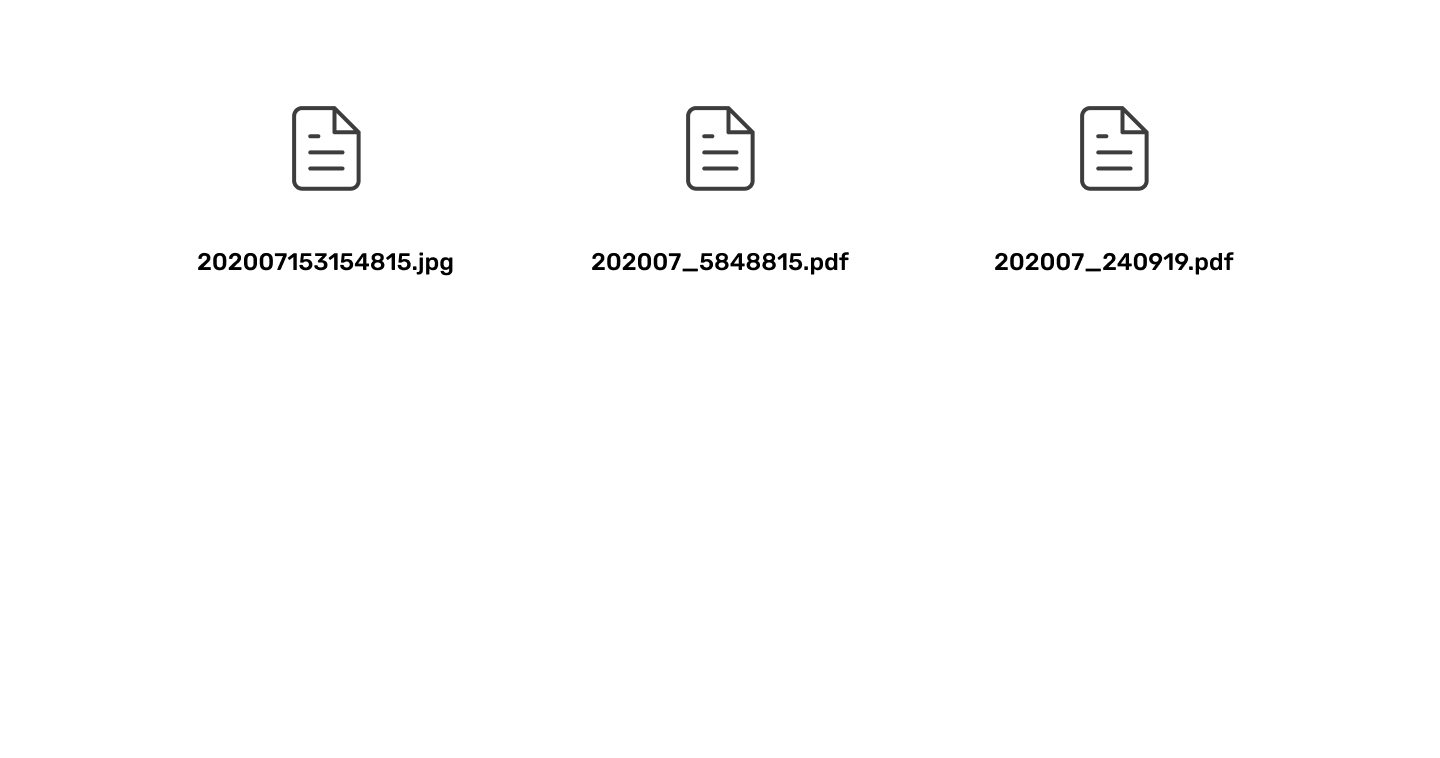 Welcome to our weekly blog post, a series of posts to keep you up to date with Parallel!
Do you ever have to download lots of files at once to store them? Do you then find yourself having to rename many files with random numbers one by one?
At Parallel, we pay attention to small details that make significant differences. While working with professionals, we noticed that many of them spent a lot of time downloading files from several emails, and after that, they had to rename all the files one by one.
That's why we want to announce a couple of cool features. In this post we will show you:
How to download multiple files at once
How to rename your files in batches
With these features, we are about to make your work day so much easier! Now with just one click, you can download and rename all your documents at once. It will save you tons of time.
For anyone spending over an hour a day in their inbox, these features can be a great benefit. For example, a human resources manager might need to receive up to 5 documents from a new member of the team. Currently, they will need to check them one by one, and this can be time-consuming.
To meet this need when you have received your documents through Parallel, now you can download a single ZIP file with all the attachments with a customized file name. The process simplifies these workflows to save you time.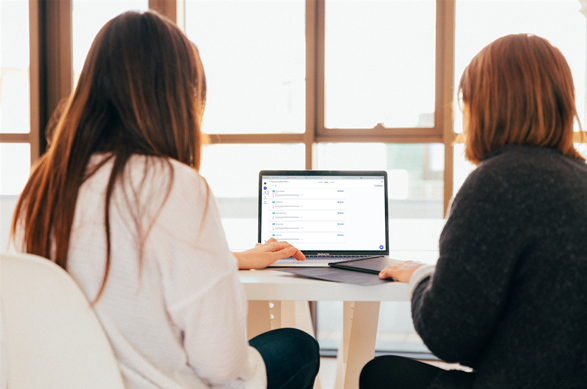 Organize your files in three simple steps
1. Go to the petition you need the files from
Once your petition is completed, go to the replies section as you would do to review the documents.
If you want to make sure that everything is correct before downloading them, you can do it quickly with the preview button next to the files.
2. Click on the "Download all" icon at the top right corner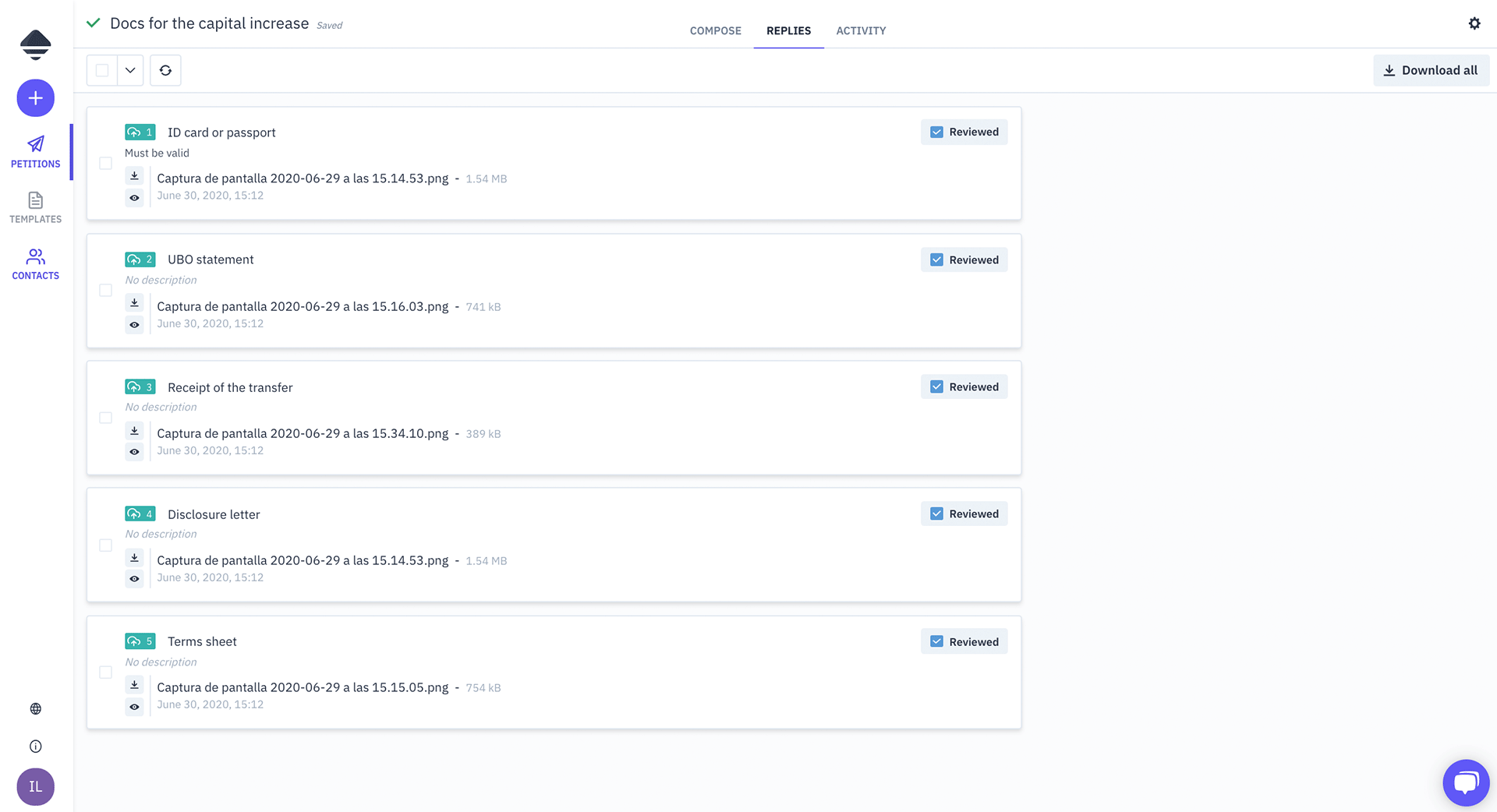 3. Choose how you want to pack your documents
After selecting the "Download all" button, a window pops up and you can decide how you want to store your files.
Would you like to add your client's name? Maybe add some additional info, such as the last name? You can do it by choosing the option to rename the files.
No more weird names on your files, and you won't have to rename every file one by one. Imagine you asked your client for a copy of their ID card, what if the file name "Scan 0104.jpg" automatically converts to "ID card". Isn't that great?
And there's even more! You can leave the name as it is ( e.g., "1. ID card.jpg") or type # and customize the names however you like with the following variables:
Field number
Field title
Contact first name
Contact last name
File name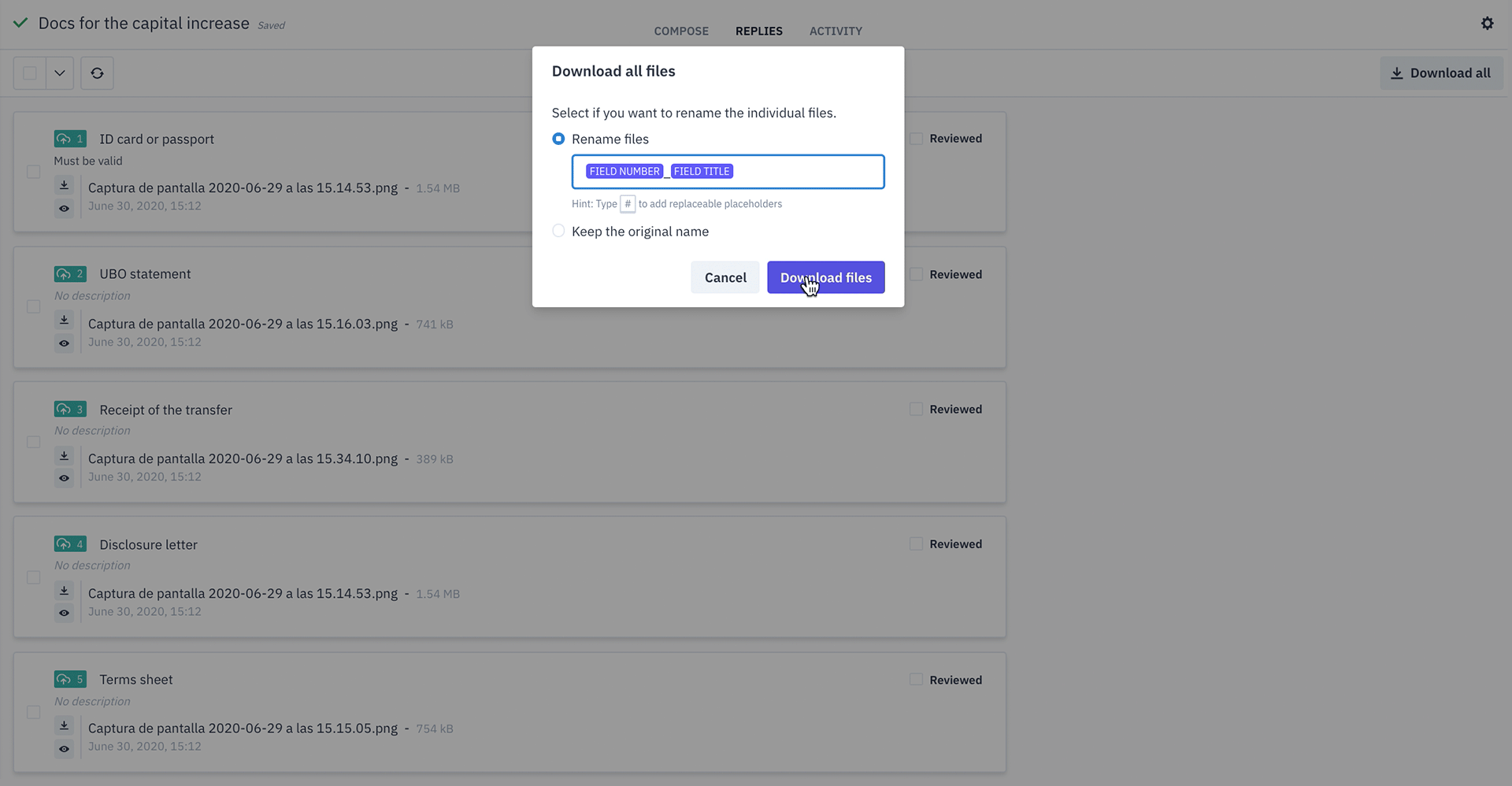 It's very intuitive and simple! Below you can see an example of your attachment files in your computer, with the batch file rename.

TIP: Do you need to rename the ZIP file?
You may have noticed that the name of the ZIP file is the same name as your petition. In this case, it is "Docs for the capital increase".
If you want to change it, you can do so, as shown below:

We hope this feature is helpful for you. If you are interested in more tips on how to work productively, you can read our post about setting-up automatic follow-ups here.
Stay tuned and don't miss next week's post! We'll keep you updated with new features and show you how you can use them.
---
If you want to see Parallel for yourself, you can request your invitation here:
---
Now is the time to put Parallel to work for you, and free your time and your mind.
And if you have any comments, we will be more than happy to hear them.
P.S. If you identified with this and know more people that we can help, feel free to share this article on your social networks. It would help us a lot!